PE gas pipe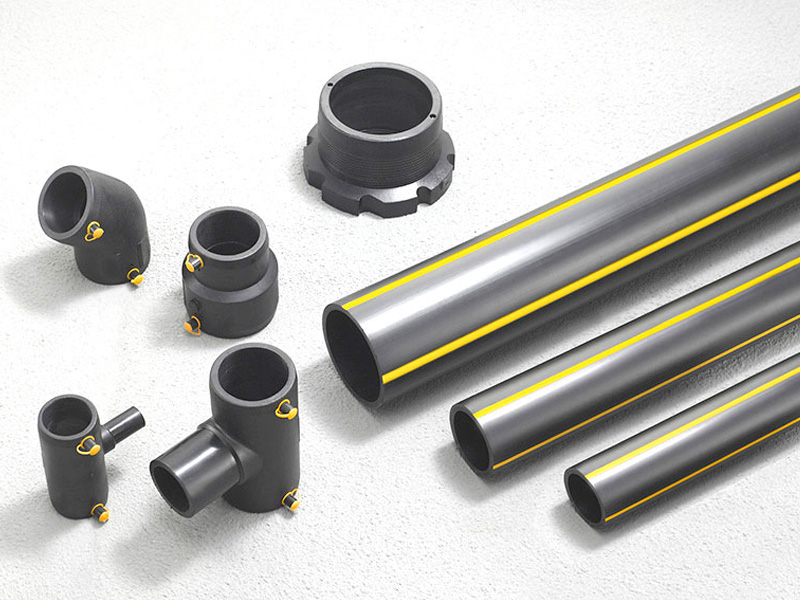 Product introduction
PE gas pipe is a new type of pipeline product made from high density polyethylene resin by compound extrusion molding process.

Product features
1, PE gas pipe long service life, under normal conditions, life expectancy of 50 years.
2. The connection strength of the joint will be higher than that of the pipe body.
3. PE gas pipe is resistant to corrosion of various chemical mediums without electrochemical corrosion.
4. The low temperature embrittlement temperature of PE gas pipe is very low, so there will be no embrittlement phenomenon.
5. PE gas pipeline has low notch sensitivity and high shear strength, and the performance of environmental stress cracking resistance is particularly good.

Product specification
1. Pipe specifications: 20, 25, 32, 40, 50, 63, 75, 90, 110, 125, 140, 160, 180, 200, 225, 280, 315, 400, 450, 500, 560, 630, 710, 800, 900, 1000
2. tube color: black or black with blue line.
3. pipe pressure: PN0.6Mpa, PN0.8Mpa, PN1.0Mpa, PN1.25Mpa, PN1.6Mpa.
4. length of pipe: length can be determined by consultation between suppliers and buyers.

Product application
PE gas pipe is mainly used for the transportation of city gas.