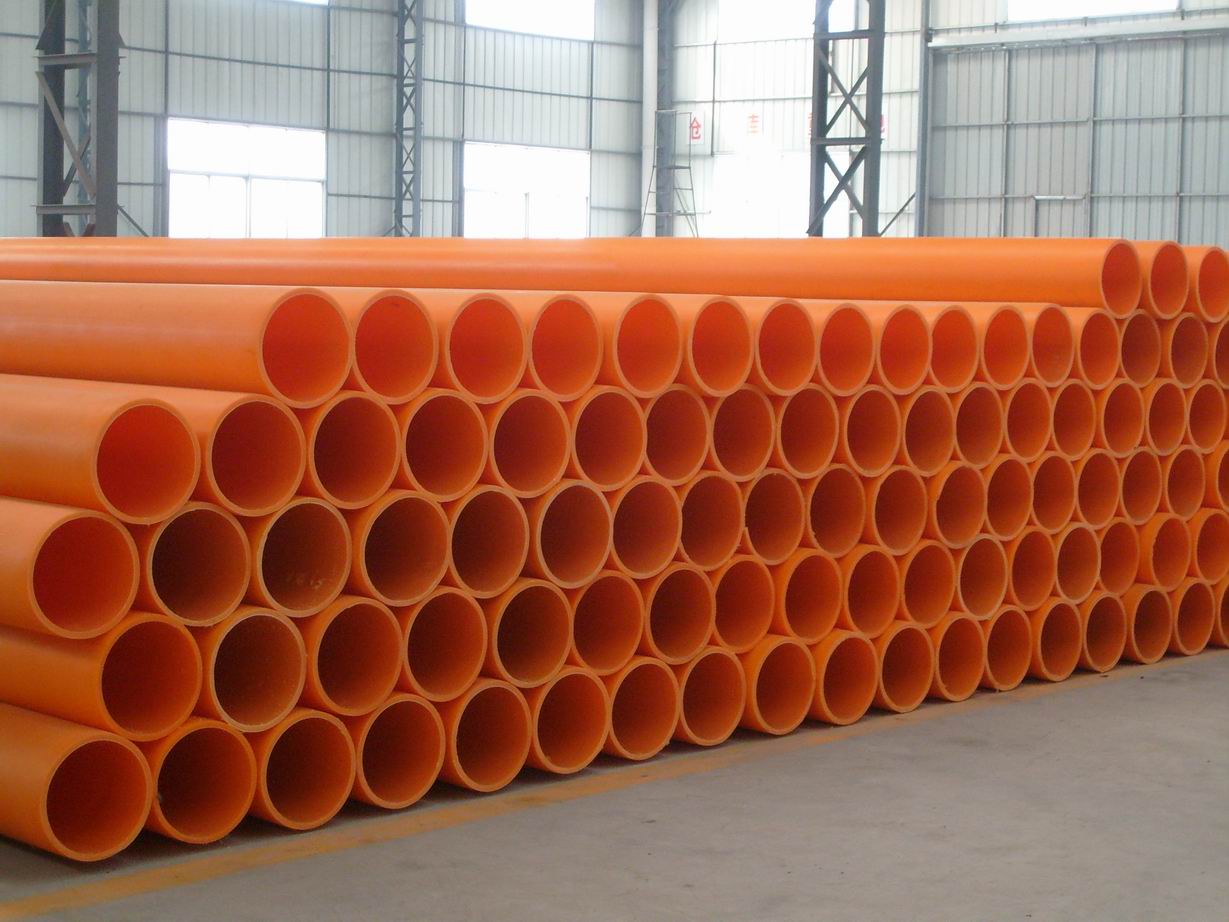 Product introduction
MPP power pipe, also known as MPP power cable protection tube, mainly uses polypropylene as the main raw material.

Product features
1, corrosion resistance, good electrical insulation, and under normal conditions, life expectancy of 50 years.
2. MPP power pipe has the characteristics of high temperature resistance and external pressure resistance.
3, MPP power pipe long-term use temperature in 5~70 degrees Celsius.
4, MPP power pipe light, smooth, small friction, hot-melt butt welding.

Product specification
1. pipe specification: 50,75,90110125160167175180185192200225250315mm.
2. pipe price: 12,25,30,47,54,70,73,76,79,81100105156216275 yuan.
2. tube color: red.
3. length of pipe: length can be determined by consultation between suppliers and buyers.

Product application
MPP power pipe can be widely used in municipal, telecommunication, electric power, gas and so on.